Dieppe Arts and Culture Centre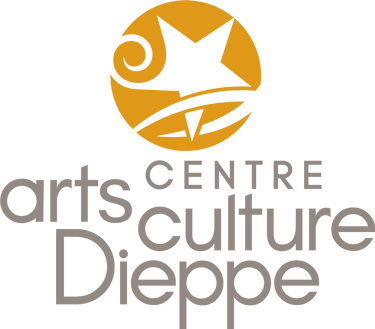 The Dieppe Arts and Culture Centre - DACC is a welcoming place that offers an authentic and creative experience of the artistic, cultural and human world.
It operates since 2010 with the mission to democratize arts and culture by making them accessible to support artists and to stimulate creativity in growing artists (mainly youth). Its mandate encompasses: visual arts, crafts, performing arts, music, film, video, new media, literature; the expression of diverse cultures, with an emphasis on Acadian and Francophone culture and programming; the development and presentation of local, emerging and professional talent; and programming for a wide range of age groups, with a special focus on youth and families.
The DACC manages and coordinates a multi-faceted offer [shows, events, courses, exhibitions, workshops, creative camps, artists' residencies...]. The DACC offers a wide range of event services, including a performance hall that can be converted into an audio-video production studio, exhibition, creation, meeting and reception spaces. The DACC is home to several permanent resident partners, the Academy of Classical Ballet and Modern Dance, PLUS 90.7 radio, "La Grande Ourse" Bookstore, the Dieppe Book Fair, the Dieppe Long & McQuade School of Music, as well as several studios - pottery, painting-sculpture, dance, music - an art gallery and several open exhibition spaces.
The center's team is constantly working to highlight the invaluable contribution of the arts and culture to society as a whole and to contribute to the development and growth of communities. Art is indeed an essential service, and so the center's historic motto - ART FOR ALL and ALL FOR ART! has never resonated so much in Greater Dieppe.
In 2021, for the first time since its inception, the DACC is being recognized by the Dieppe business community with a DISTINCTION for the quality and richness of its services.
Our team
Organization detail
There is no configuration for this page.