UNB (University of New Brunswick)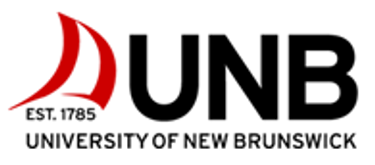 History

UNB is the oldest English-language university in Canada.
UNB's Fredericton campus, located in New Brunswick's capital, was established in 1785; its Saint John campus, located in New Brunswick's largest city, was established in 1964.
UNB's motto is Sapere Aude, which means "Dare to be wise."
Students
UNB's student population is made up of over 10,000 students from more than 100 countries.
One in two high school students receive a UNB scholarship.
UNB offers exchange programs in 36 countries, providing students with opportunities to explore the world without putting their education on hold.
UNB has over 95,000 living alumni around the world, of which 41,715 live in New Brunswick.

Faculties

UNB has more than 75 undergraduate and graduate programs.
There are 14 faculties on the Fredericton and Saint John campuses.
Fredericton: arts, computer science, education, engineering, forestry and environmental management, kinesiology, law, management, nursing, Renaissance College and science.
Saint John: arts; business; and science, applied science and engineering.
There are experiential learning opportunities in every faculty.
UNB is home to Canada's first engineering program, forestry program and faculty of computer science.
UNB employs more than 3,700 full- and part-time staff, including faculty, support staff and students.
UNB Saint John's language institute, Saint John College, and UNB's College of Extended Learning welcome hundreds of international students every year, helping them to improve their language skills for academic purposes.
UNB Saint John, in partnership with Dalhousie University and the government of New Brunswick, is home to the province's first English-language medical school.

Research

UNB is responsible for 70 per cent of all publicly funded research in the province of New Brunswick.
UNB houses more than 20 leading research institutes and centres, and 31 research chairs.
UNB attracts $55.67 million in external research funding annually.
Since 2000, UNB has managed 332 invention disclosures and filed patent applications for 117 separate technologies; 117 patents have been issued.
UNB is a world leader in developing MRI technology, uncovering new ways to help energy companies find previously untapped reserves of oil and gas.
Technology that has been used by Google Maps was developed at UNB.
UNB has become a global leader in powered prosthetic research and is home to the Atlantic Clinic for Upper Limb Prosthetics
The Canadian Rivers Institute, based at UNB, works to understand, protect and sustain our water resources.

Entrepreneurship

UNB houses six entrepreneurial centres and integrates experiential learning into its academic programs.
Organization detail
There is no configuration for this page.