Satellite Théâtre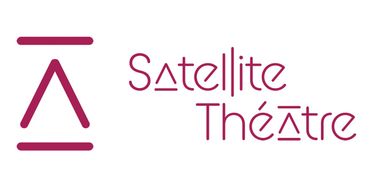 Satellite Théâtre aims to create viscerally human performances through visual, physical and surprising theatre. Knowing full well the desire of all the inhabitants of the planet to touch the stars, Satellite Théâtre is committed to leading spectators of all languages and origins to previously unknown stars.
Located on the beautiful Bay of Fundy in the city of Moncton on Canada's Atlantic coast, Satellite Théâtre has been producing local, national and international projects since 2009, including collaborations and co-productions with organizations in Japan, France, Mexico, Chad and England. Its founders, Acadian Mathieu Chouinard and Quebecer Marc-André Charron, are graduates of the École internationale de théâtre Jacques Lecoq (Paris) and the London International School of Performing Arts (London).
Known for its dynamism, for the physical, explosive and baroque style of its shows and for its ability to bring together highly talented creators from multiple backgrounds, the avant-garde company has created eleven plays in eleven years. The theatre, its artists and its plays have been nominated for eleven Éloizes awards, winning five.
Organization detail
There is no configuration for this page.