Frye Festival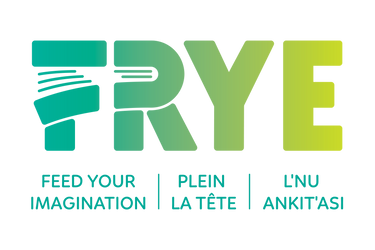 The Frye Festival is the largest literary event in Atlantic Canada and a bilingual celebration of books, ideas and the imagination.
Amounting to ten days of festivities, the festival takes place at the end of April and unfolds in the Greater Moncton region, in neighbouring communities, and, in the case of school visits, all over the province.
Our mission is to create opportunities to connect New Brunswick, Canadian and international authors with our community.
Through its creative approach, the festival allows for words to jump from the page. Reading and writing, often regarded as activities we do on our own, become collective experiences that foster dialogue and discovery.
Our vision is to make literature from Canada and abroad accessible and help promote a vibrant culture of reading and writing.
It is crucial that our community have access to opportunities to reflect, to share and to celebrate together all while imagining the future. The Frye Festival aims to develop the literary arts sector, to support the professionalization of New Brunswick authors, and to reduce high illiteracy rates in the province. Studies demonstrate that reading helps strengthen empathy, well-being and respect for diversity, all while improving literacy and critical thinking skills.
The Frye Festival's mission and vision are informed by humanist values, which include at their core principles of discovery, fun, accessibility, open-mindedness, and diversity. In allyship with groups targeted by social injustice, the festival has a responsibility to prepare a program that is all at once inspiring, interactive, diverse and inclusive. The sharing of ideas and experiences are at the heart of the festival programming, which also allows for the promotion of authors of all ages and abilities that represent a true scope of our society's races, cultures, linguistic groups, sexual and gender diverse communities, religious groups, etc.
Our team
The virtual room join links will be shown here a few minutes before the session start time.
Organization detail
There is no configuration for this page.