Friends of Fundy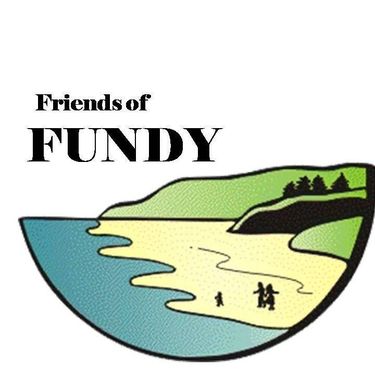 The Friends of Fundy
"The Friends of Fundy, incorporated in 1982 as the Fundy Guild Inc., is a charitable organization that exists to enhance public awareness and appreciation of the cultural and natural heritage of Fundy National Park and increase engagement in the surrounding area, the Rural Upper Bay of Fundy Region.
The founding members of the organization were recognized and celebrated for their ecological expertise, their pride of place, their support of Fundy National Park and their deep belief in the importance of leadership and collaboration for vibrant prosperous sustainable communities.
As the official 'Friends' of Fundy National Park, we support meaningful visitor experiences that contribute to the region's conservation and community development goals and we work closely with our partners on a variety of events, festivals and initiatives.
Friends of Fundy operate three gift shop locations: Outpost East & Outpost West at the two entries of Fundy National Park and Outpost Alma on Main St. in the Village. The shops host one of New Brunswick's largest selections of nature books as well as locally crafted jewelry, art, natural products and a fine assortment of games, puzzles, souvenirs, and official Fundy National Park merchandise.
Beginning in 2018, the Friends of Fundy have placed special emphasis on regional collaboration to achieve community goals & aspirations throughout the Rural Upper Bay of Fundy region. These aspirations reflect the culture and heritage of the area and its relationship with the landscape – the bedrock of building a thriving local rural lifestyle and economy.
Specifically, the Friends work towards a future where:
Residents and visitors are aware of, supportive and engaged in the ecological restoration, conservation, and regeneration of our area within the UNESCO designated Fundy Biosphere so that a more sustainable ecosystem, for the benefit of the flora, fauna and people, is achieved.
The human culture that has existed in this area for thousands of years is understood, prominent, and celebrated for its historical significance including the role of First Nations people in our local context since the beginning of time to present day.
The Fundy region is a year-round destination of choice and is recognized on the world stage for its commitment to regenerative practices and stewardship of place.
Organization detail
There is no configuration for this page.