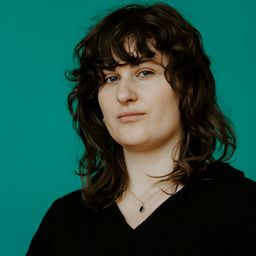 Élise Pelletier
Elle / She / Her
Francophone Media Relations Manager
Frye Festival
A translator by training, Élise Pelletier holds a bachelor's degree in translation from the Université de Moncton and a master's degree in Translation Studies from the University of Ottawa. A lover of words and culture, she decided to focus her career on communications.
She has worked for major cultural events such as the Congrès mondial acadien 2019 and the Acadie Rock Festival. She is currently the Communications and Political Analyst for the Regroupement féministe du Nouveau-Brunswick, a position that allows her to work for a cause she is passionate about and inspired by.
In her spare time, Élise Pelletier loves to dance and grow flowers in every corner, mound of earth and crack of pavement of her small garden.
Photo: Annie France Noël