Goose Lane Editions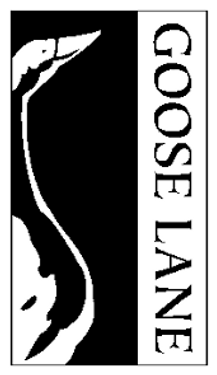 Based in Fredericton, New Brunswick's capital, Goose Lane Editions is a vital part of Canada's ever-morphing publishing landscape. Whether it's homegrown Canadian fiction, singular collections of poetry, books on contemporary art, or courageous stances on environmental issues and global politics, we provide book lovers with great reads that inspire, spur conversation, and stimulate minds. We seek to represent a balance of voices and proudly embrace Queer Lit as well as First Nations and Inuit authors and artists who are shaping and transforming our perspectives.
Goose Lane's backlist includes Douglas Glover's novel Elle, winner of the 2003 Governor General's Award; Reading by Lightning by 2019 GG Award winner Joan Thomas; Strange Heaven by 2013 Giller Prize winner Lynn Coady; Riel Nason's The Town That Drowned, winner of the 2012 Commonwealth Book Prize (Canada and Europe); and Marcello Di Cintio's Walls: Travels Along the Barricades, the recipient of the 2013 Shaughnessy Cohen Award for Political Writing. And oh yes, there are also a few image-laden CMA Award winners, including Catherine Coles's GWG: Piece by Piece; Sarah Milroy and Ian Dejardin's From the Forest to the Sea: Emily Carr in British Columbia; Heather Igloliorte's SakKijâjuk: Art and Craft from Nunatsiavut; and Anthropocene: Baichwal, de Pencier, Burtynsky.
As we enter the third decade of the 21st century, Goose Lane Editions will continue to embrace diversity, fresh voices and novel perspectives. We will keep on sharing stories that challenge, startle, and enlighten — and enhance our ability to be surprised and to be inspired.
Our team
Organization detail
There is no configuration for this page.