Les Brumes du Coude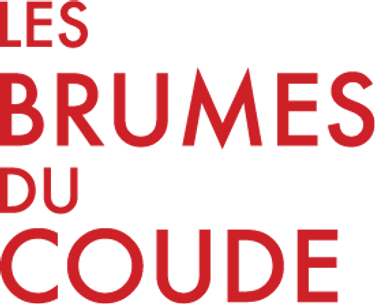 Founded in December 2014, Les Brumes du Coude is a 40-seat restaurant set in what used to be a classroom at Aberdeen school. Located in downtown Moncton, this historic building was converted into the Aberdeen Cultural Centre in 1986. It now houses several cultural organizations and artist studios and has become an important gathering place for southeastern New Brunswick's artistic community. An outdoor seating area, a cultural space for 50 people managed by Les Brumes du Coude in the summer season, was added by the Centre in 2017.

The city of Moncton is known for its Petitcodiac River, whose name is believed to be derived from the Mi'kmaq expression "pet-koat-kwee-ak", meaning "the river that bends around back". The Acadians who settled here in 1733 named the area "Le Coude" (The Bend, in English) in honour of the meandering and powerful muddy river on whose marshes the fog often nestles. Moncton is still, to this day, nicknamed Le Coude.
For that reason it would be easy to guess that the name Les Brumes du Coude, which roughly translates as the fogs of the bend, is a playful nod to Moncton's history. But, it's also a name that captures chef-owner Michel Savoie's kitchen philosophy. "Coude" is the French word for "elbow", and Chef Savoie believes in hard work in the kitchen, in the elbow grease it takes to produce the balmy smells of simmering meals that waft through a kitchen like fog through marshes.
The restaurant offers up generous and well-crafted dishes reminiscent of a French bistro. Inspired by seasonal fare from land and sea, Chef Michel Savoie invites you for a pleasant evening around the table, sharing in his kitchen memories. You'll discover an alluring blend of French, Acadian, and other traditional cuisines.
There's always something new to taste at Les Brumes du Coude as the wine and cocktail menus, just like the food, are constantly evolving. The entire team looks forward to welcoming you in this vibrant, warm, and pleasant space.
Our team
Organization detail
There is no configuration for this page.