Homarus Centre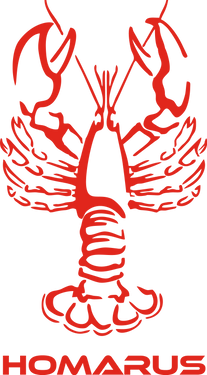 How the Homarus Centre Came to Be
It all began with reduced lobster landings in the southern Gulf of St. Lawrence in the 1990s. This signaled to the Maritime Fishermen's Union (MFU) that increased research, development, and education had to take place for the sake of lobster and the marine ecosystem. The MFU works tirelessly to make a positive impact on the lives of its members, their families, and the coastal communities they live in, while ensuring the health of the oceans.
In 2001, the MFU created Homarus Inc., a non-profit research and development organization tasked with developing strategies for enhancing the resource as well as the socio-economic viability of the fishery.
Homarus established several research and development axes, including:
resource enhancement (lobster stocking program and artificial reefs)
lobster resource monitoring programs
environmental research (contaminants, climate change, etc.)
economic sustainability (artificial bait, lobster quality)
education (Homarus Centre)
Today, Homarus counts over 15 full-time and seasonal R&D staff (researchers/biologists/ technicians) and has become an international leader in lobster research and sustainability initiatives.
In 2013, Homarus broadened its educational pillar to the general public by creating the Homarus Eco-Centre, an experimental eco-tourism/educational facility with various lobster-related educational themes and visitor experiences. The success of the Eco-Centre led to the realization that a larger, more interactive space was needed.
In 2022, the Homarus Centre opened its doors with a vision to create an educational interpretative centre where young people and the public can go to understand the importance of conserving marine habitat and marine resources through the three pillars of:
Education
Experience
Research
Through unique, immersive, interactive experiences related to the world of lobster and marine ecosystems, the Homarus Centre will be at the heart of Shediac, educating the public about lobster biology, its ecology, its commercial industry, and its socio-economic importance for coastal communities in Atlantic Canada for years to come.
Organization detail
There is no configuration for this page.